Become a MOXIE author
SHARE your knowledge with the world!
Get royalties from 8 up to 35 %. Or share your knowledge for free and join the "World Open Education Project (WOEP) - digital, global, accessible for all".
Are you an expert in a particular field of science? Do you have experience which you'd love share with the world?
emilQ DAILY® offers you now the opportunity to share your knowledge and experience with those who need it and - by the way - earn money.
Calculating your income
Each time a user runs a checkup by using one of your MOXIES, the net price of the checkup is added to your all-time sales and you generate further income. The more user checkups, the more you'll make. You find all details in the
Royalty Table for MOXIE Author's (registered users only)
. Approved authors get access to the so-called "Author's SPOT", the personal performance dashboard, where MOXIE turn and income, as well as other real-time data is displayed as well as a lot more relevant information for being a successful emilQ DAILY® MOXIE Author.
Understanding what it means to be an author
To become an author and sell MOXIES on the emilQ DAILY® MOXIE Library, you must first read the following information.
The basics of being an author
The emilQ DAILY®'s MOXIE Library is comparable with a public library, where readers would pay a fee to the author per "reading cycle". Instead of books, the
MOXIE Library
offers so called MOXIES, and instead of just reading a MOXIE, the buyer directly utilises it to run checkups, in order to find out where his company, process etc. stands right now. A MOXIE is a dynamic online questionnaire which contains concentrated knowledge and experience from experts, like book authors. But a MOXIE is more condensed or concentrated and thus saves the "reader" a lot of time by enabling him at once to a) gain knowledge and b) find out where he stands compared to this given standard by the author. By publishing a MOXIE, you're granting the buyer/user a license to use it for checkups, but you retain ownership of the MOXIE and you can sell as many licenses as you want. Once you submitted a MOXIE and got it released and published by our editorial team (
This email address is being protected from spambots. You need JavaScript enabled to view it.
), it can be purchased ten times, a hundred times, a thousand times... the sky's the limit!
How does it work?
Register as a MOXIE Author, get approved for sale, and build a portfolio of MOXIES across as many different disciplines as you want
Every MOXIE published on the MOXIE Library has been evaluated and checked by the emilQ DAILY® editorial team. The MOXIE is priced based on its complexity and and other market values, also depending on the pricing approach for the MOXIE category. During the review, the editorial team also aims to catch issues that would reflect negatively on your sales or the broader emilQ DAILY® standards, and may not be able to approve your MOXIES if they do not follow our rules or are otherwise unsuitable for sale. The review and evaluation process ensures that when customers come to the MOXIE Library, they're using a product that has already been tried and tested.
Royalty payments occur biannually
In case of smaller amounts below a minimum of 20 EUR, the balance is saved to the author's emilQ DAILY® account and added to the next payment.
Explore new possibilities, and join our community of learners, thinkers and makers
We run promotions and events to help MOXIE authors earn more and discover new parts of the emilQ DAILY® ecosystem. As an author you can stay up to date by checking Business Motion, our digital business paper or check the newsflash regularly. The Experience Board to come is your go-to destination to meet the DAILY community and join the discussion.
The rules
We ask that as an author you always abide by the terms stated in your Author Contract (provided after the approval process) and the following rules:
1. The content you upload for publication and sale must be your own creation. Do not submit works based on tutorials or other people's projects.
2. You must have the rights to license the content you upload, either because it is your own original content, or because you have a license that grants you permission to resell any third-party assets.
3. If you believe that anyone has copied one of your items or is otherwise infringing upon intellectual property rights, please check our
Copyright & IP policy
first and report this behaviour to our team.
4. Do not buy your own MOXIES or engage in other conduct with the intention of defrauding emilQ DAILY® or other authors.
5. Do not upload content that contains explicit profanity, nudity or extreme violence.
6. Everything uploaded to emilQ DAILY® should be appropriate for commercial sale.
What now?
That's it. If you have any more questions, please look at our
FAQ
section for authors or contact our
editorial team
.
Otherwise, we hope you have lots of success as an author on emilQ DAILY®!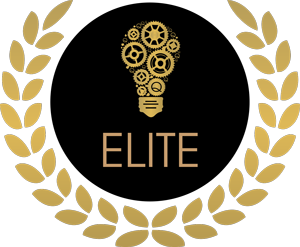 The emilQ DAILY® ELITE Author programme rewards the best selling publishers on the emilQ DAILY® MOXIE Library.