Your dynamic Control Center - monitor business performance and act within minutes
Watch current business results and influence the performance of your company - also without being in the office
1. Monitor Buiness Performance
What do your Checkup results look like? Which activities have been assigned to whom and how is the current status? DAILY cockpit! captures all activity and performance statuses and summarizes them, in order to create transparency in terms of the state of affairs - at a glimpse.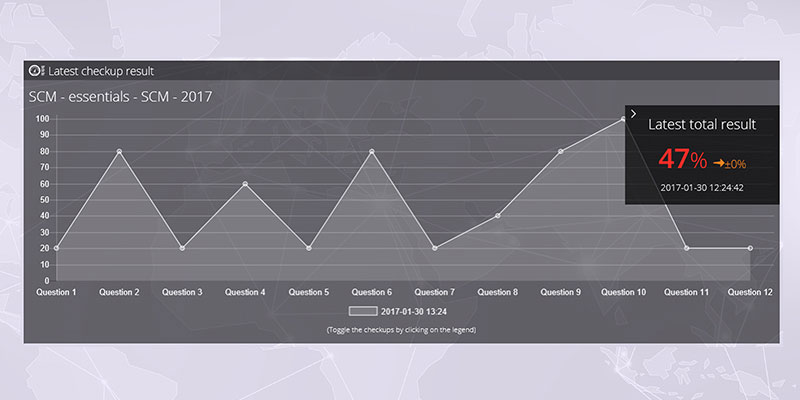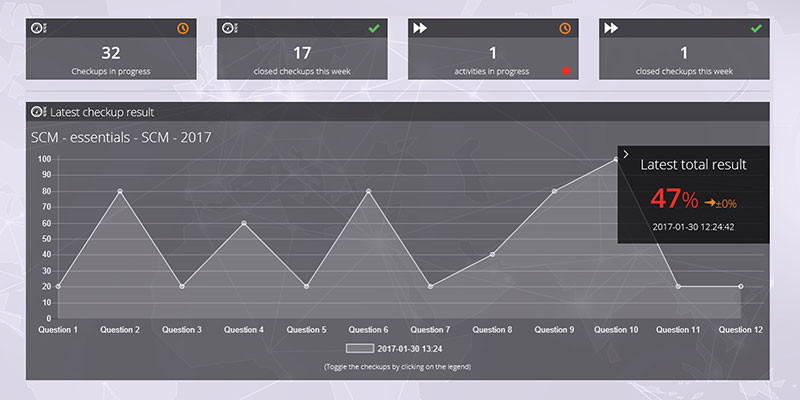 If you now detect any room for improvement, e.g. an activity date is due (traffic light on yellow or red), you just need to click on the particular icon get one level deeper into the details. Here you find all relevant data and information, which enables you to take a decision and step in.
3. Step in directly - intervene and support
You can step in by a click and assign tasks to people in charge directly from your DAILY cockpit!.