Check your business status and compare it with the best
A free Express Check or a Full Check shows you how your business performs right now.
1. Start your Checkup through the MOXIE Library
Follow the link to the MOXIE Library and choose your MOXIE from different MOXIE categories. The Express Check is, and remains free of charge. You can't find the MOXIE you are looking for yet or you require an entirely new MOXIE category? Tell us what you need! Our team is here to assist you Monday to Friday from 07:00 a.m. - 07:00 p.m. by phone +49 89 899 884 - 84 and anytime via e-mail to This email address is being protected from spambots. You need JavaScript enabled to view it.. Feel free to make use of it!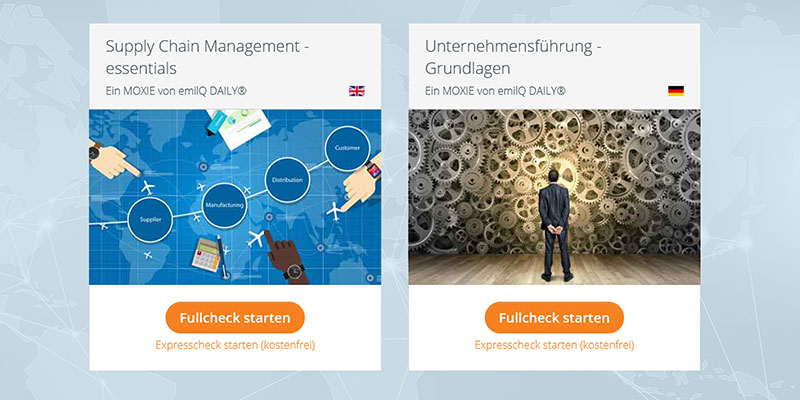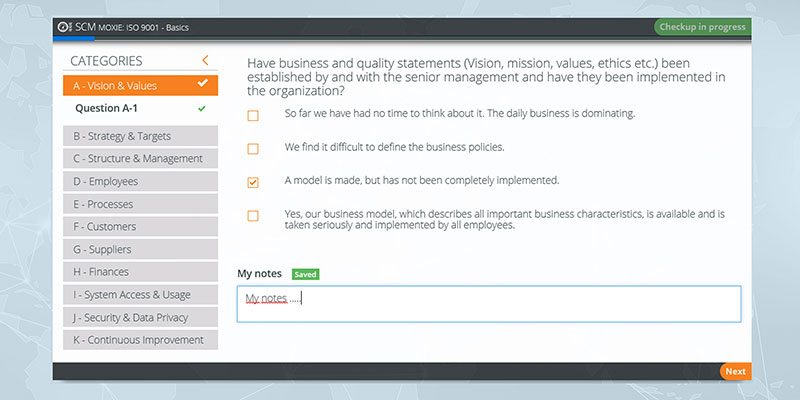 2. Analyse total result
Right after you have run a Checkup (Express or Full) you get a graph displayed which shows your total result. It compares your checkup answers with (Best Practise = 100%) of the selected MOXIE. In the Full Check mode you can choose between different graphs to display your result. By clicking the button "Go to Result list" you get to the next step.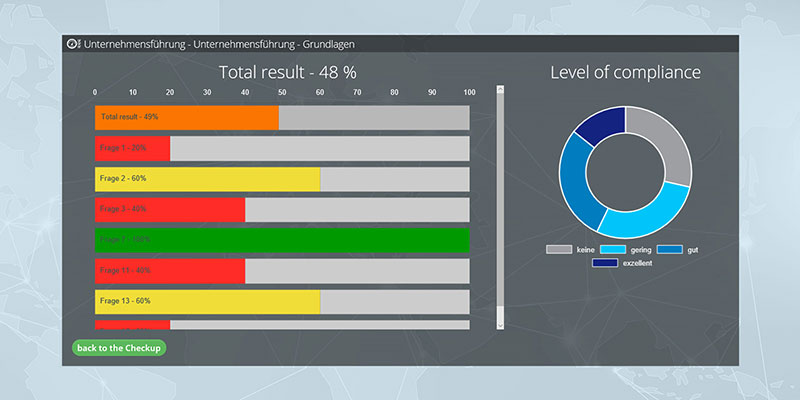 3. Edit and transfer results to DAILY action!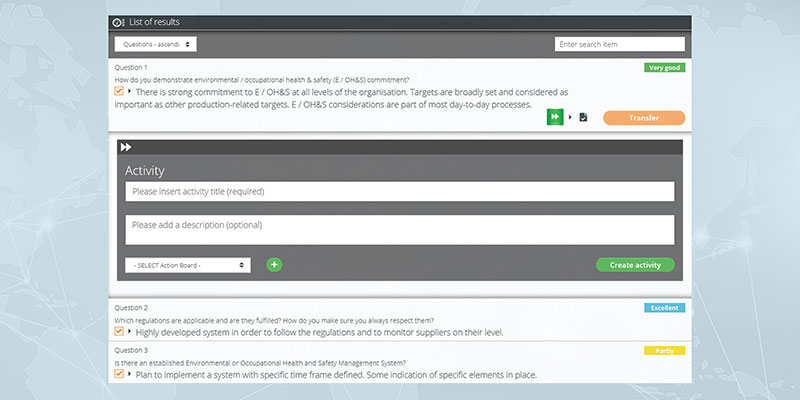 If you have chosen the option "DAILY coach!" before you have started your Full Check (if provided by the MOXIE-Author), you'll now get dynamic recommendations displayed which you can tailor according to your indivual needs and mark them to be transferred to "DAILY action!" in the next step.