Capture, assign & follow up on tasks - from A to Z
DAILY action! is a task execution tool without detours. You define a task, assign it to anybody and follow up on the status in realtime.
The Action Boards
First you create an Action Board for any project or set of activities you want. Then you assign your desired people to the Board and you are ready to go. Now you can create an unlimited number of activites.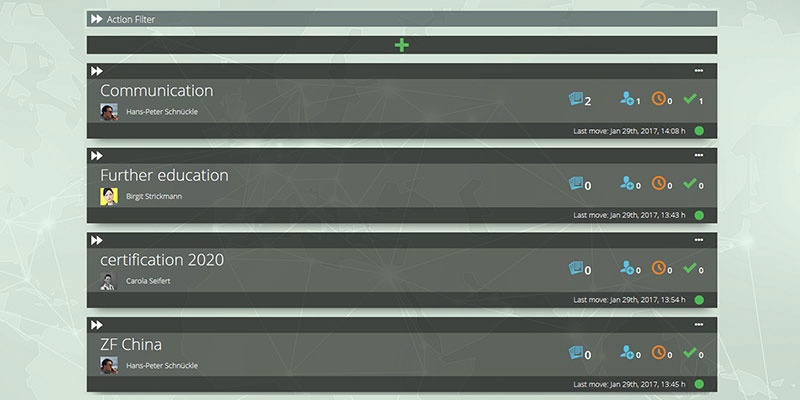 Each activity is shown as a so-called Activity Bar. At the left side it contains the following key information: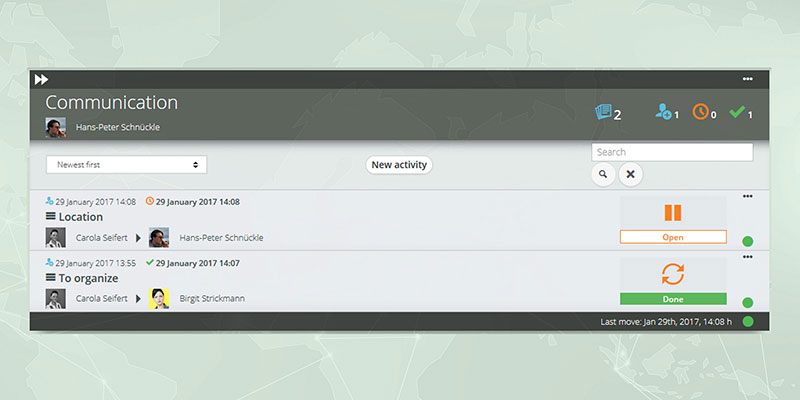 the Activity Title
the Assigner
the Assignee
the Favourite Star
At the right are you can find
the traffic light for due dates
the Control and Status Panel
The middle area indicates the number of comments and attachments if available. By clicking on the Control Symbols, the status changes and the assigner as well as the assignee are notified by e-mail.
For information details, you just click on the activity bar to expand it. Now you find many more settings, which you can edit at any time by using the little orange pen (inline editing):
the Activity Desciption
the Topic (if available)
the Due Date
the priority, separated in 5 levels
Furthermore you can use the comment function to start a dialogue which is directly attached to the activity. To attach items you just Drag & Drop them over the indicated field. HINT: If you use DAILY action! with your Smartphone (iOS and Android) you can make pictures in real-time and attach them directly to the activity.