Define, assign, communicate & follow up on your DAILY tasks - from A to Z
DAILY action! is a task execution tool without detours. You define a task, assign it to anybody and follow up on the status in realtime.
The Action Boards
First you create an Action Board for any project or set of activities you want. Then you assign your desired people to the Board and you are ready to go. Now you can create an unlimited number of activites.
Each Action Board can be enriched with SMART addons, which adds specific functionallity to the board. So for example you could use the "Auto Activity" addon to create a list of predefined activities, start a rating mode with "Mark & Score", or automatically replicate activities to all assigned board users with the "Multi Activity" addon.
Every board can be marked with a "flagging" function, which adds colorful stripes for five days on the left side of the board. Something to regain the board in one view. If this is not enough, there is an extended filter functionality to search over boards.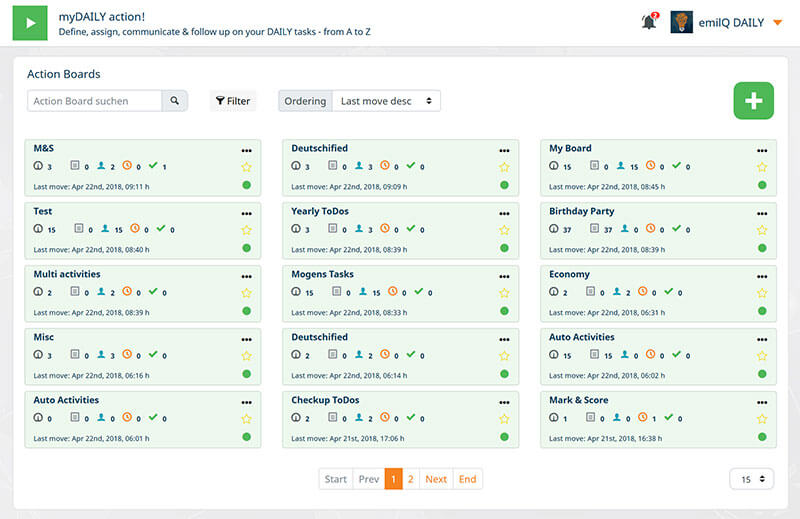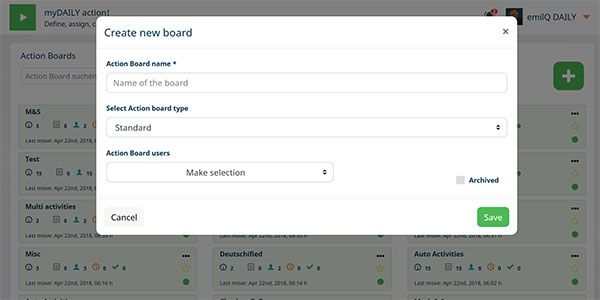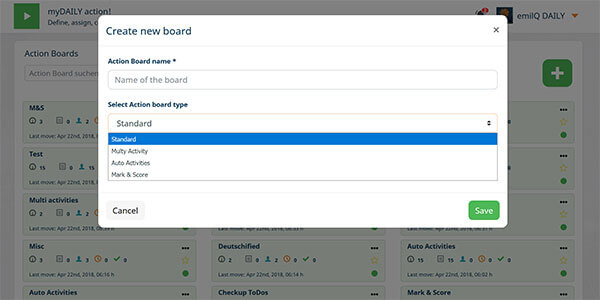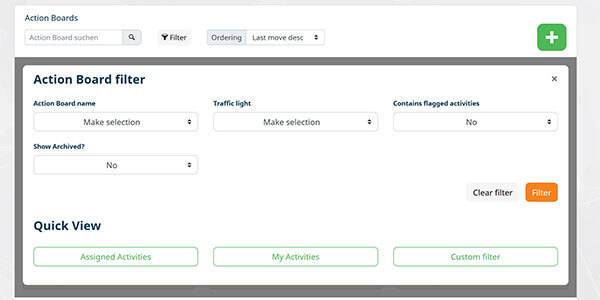 ---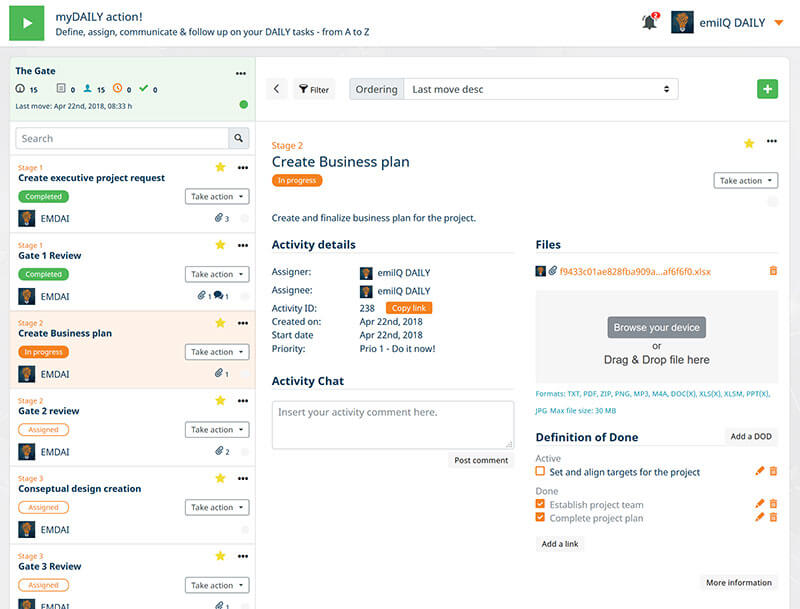 The Activity Details
Within the Action Boards is always on the left side the list of activities, included in the board. On the right side are all important information listet. So there is the activity title, the assignee and assigner and the follow star, which allows to subscribe to this activity (= you'll get email notification if something changes at the activity). You can also append attachements, links and video links (YouTube/Vimeo) to the activity (HINT: If you use DAILY action! with your Smartphone (iOS and Android) you can make pictures in real-time and attach them directly to the activity). To concretize the activity, you can add DoD (Definition of Done), which are "must do" subactivities to solve the main activity.
Last but not least indicates a traffic light icon (red, yellow, green), if the activity is over due, near due or in an OK state. Emails will become unnecessary with DAILY action!, because every involved user can communicate directly at the activity itself by using the "Activity chat".
Of couse there are a lot of additional functionality like: Create recurring activities, prioritize an activity or write a description.
For every activity there is also a workflow implemented, which can be triggered via the "Take Action"-Button. At the beginning an activity has the status "Created", which is followed by "Assigned", after an assignee is defined. Over "In progress" and "for approval" the activity is finished, when the assigner set it to "Done".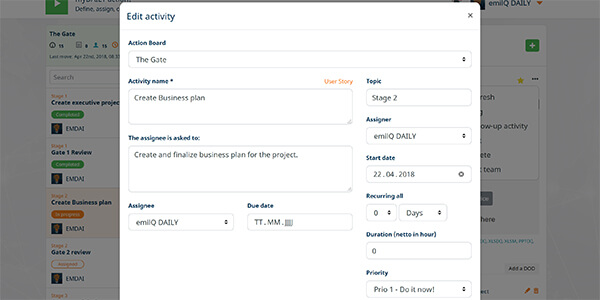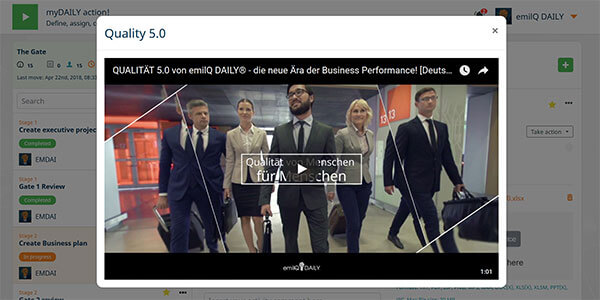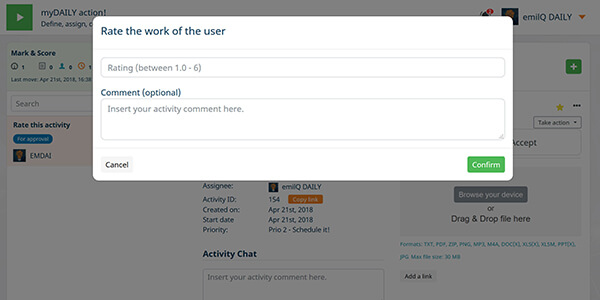 ---
The overall filter
Finding an existing activity after days is always a hard task. With DAILY action! you'll have an intelligent search filter system, which allows to filter and search over all boards to find activities with specific criterias.
No activity will get lost. You can also save a predefined filter wo load it the next time you need it again.